About Us
Safe Trip Tours is a tour agency and transport operator accredited by the Department of Tourism who are based in Cebu.
We specialise in booking for your tours around the city and its nearby provinces. We provide assistance for everyone who wish to avail of our touring services. We promise to showcase the natural beauty of each famous destination.
We are committed to provide the best assistance to clients in delivering quality touring services. We understand your need for traveling to the most famous tourist destinations at a reasonable price.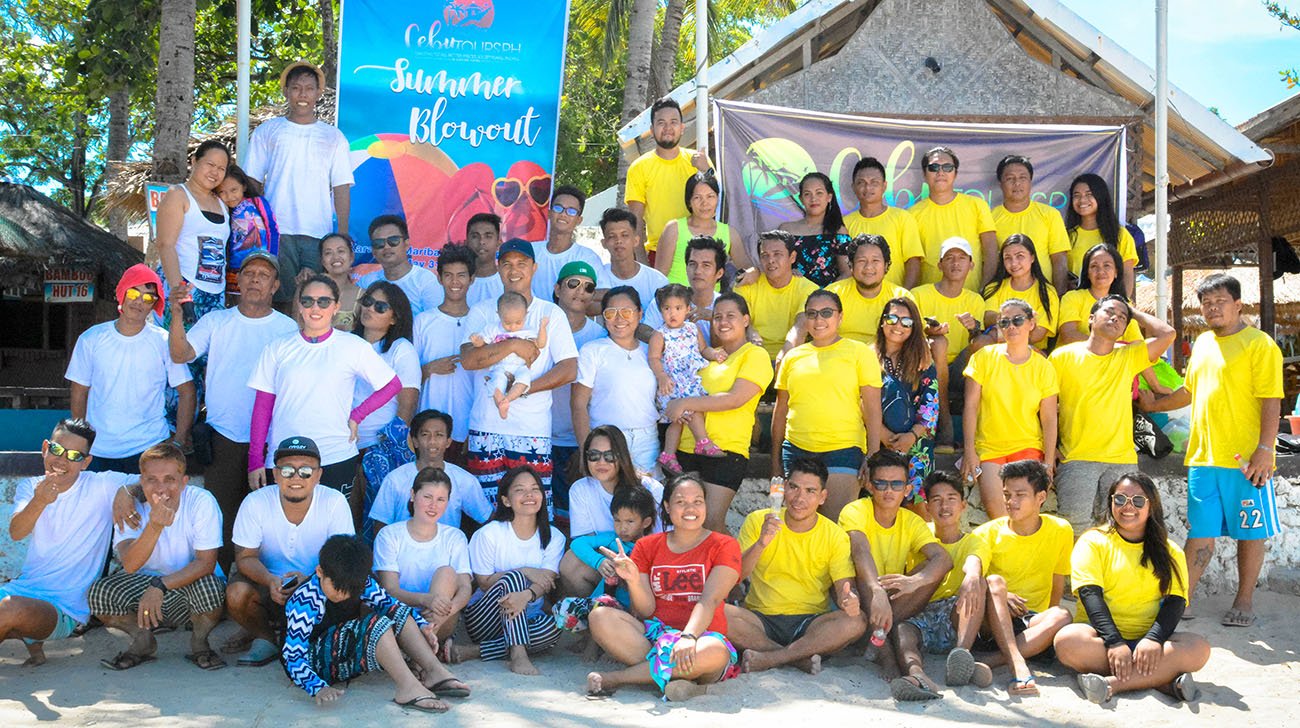 Our Team
Our team is composed of drivers, tour guides, and office staffs. We are proud to say that in a short period of 3 years, we are growing very fast. We are very happy of each achievements while we are in the company. We are hoping to serve you in the future when you visit Cebu.
"Everything is perfect! MR. Driver punctual. Our guide EXCELLENT !!! He took care of our safety at every step ... and his jumping into the water ... WOW !!!
We recommend CANYONNING with this company to everyone, a great experience. Adrenaline lasts a long time! We will see each other again soon 🙂"
Magdalean Socha
"Professionally arranged tour with good time management, drivers, and not to forget the bubbly and cheerful tour guide Julie Ann! Highly recommended for those travelling to Cebu! (y)"
Anil Nair
"This trip was really mesmerizing and we have seen so many attractions in one day!Especially the whale shark swimming was one of the best experience ever!By this trip you have a personal driver and a personal guide! Our guide Rose was so wonderful and really kind to us! We are really happy to meet her, I can really recommend this trip because you see the top highlights of the island in a short time! We have been only 3 days at Cebu but get through this trip a really good impression of this beautiful island! See more of this trip also on instagram :janalou300 Story
- Jana L / TripAdvisor
"Very relaxing, beautiful Islands, great fun playing volleyball with Captain and his crew, and by the way captains crew took excellent pictures of us."
- Jan M / TripAdvisor
"The fact that we had the opportunity to see all three in one day was amazing! Our guides at every place were very knowledgeable, friendly, and fun! We were able to swim with the whale sharks, swim at Kawasan falls, and see the Sardines and turtles at Pescador. The driver was prompt and safely drove us to each destination. Our overall impression was that this tour company was very proud of what Cebu offered. We want to especially thank Noel for going out of his way to make sure we had a great experience, we can tell you are very passionate about your job!! We truly had so much fun!"
- Vee / TripAdvisor
sans contexte une journée exceptionnelle en compagnie des requins baleines, des tortues et une plage paradisiaque. un grand merci a notre guide et a notre super chauffeur toto.
- Phuong Villeminey / Facebook
Definitely the highlight of our trip to Cebu. Our family was picked up promptly at 3:30 am from our hotel in Mactan by Miko. Very comfortable drive to Oslob in a new air-conditioned van. After breakfast, we met up with Cheryl, our guide, who was so nice and attentive. She took care of all our things while we were swimming. Lined up for less than 15 minutes because Cebu Tours have guides who have already been holding a place for their tour guests earlier in the day. Orientation, then another 10 minutes waiting to board our boat. The sight of the majestic butandings and swimming so close to them is an experience I will never forget. The boatmen feed them just as they tell you to go under the water so you are guaranteed a really close encounter. To me the time they give you to snorkel is just right.

Next was a boat ride to Sumilon Island sandbar. Absolutely gorgeous island, can take lots of instagrammable pics. Then off to Tumalog Falls, where the car takes you up the mountain then you have to get on the back of a motorcycle (50 pesos pp extra) for a short but harrowing drive to the falls. So sad to see the falls being just a trickle and the water level in the pool down below so shallow. Nothing like the beautiful pictures you see online. After that, we were served a delicious lunch of adobo, chicken soup, chop suey and rice. If you don't like Filipino food you can order off their menu and pay extra. After lunch we said goodbye to Cheryl then boarded the car for an almost 2 hour drive to Kawasan Falls. There we were met by another guide, Brian, who led us on an easy 20 minute hike to the falls. The falls was beautiful and it was so refreshing to swim in the cool water. Then we drove back to Cebu and got back to our hotel by 7 pm.

Cebu Tours and especially Miko and Cheryl did an amazing job. Note this is a PRIVATE tour with just your group and you have private guides with breakfast and lunch included so I thought the price was very reasonable considering you get to see four must-see sights in one trip! If like us you have had the butandings in your bucket list for a long time and only have a few days in Cebu, don't hesitate to book this tour. 100% recommend, and we plan on coming back in the future to do the Kawasan Falls canyoneering tour! Thank you to Miko, Cheryl and Cebu Tours for an amazing day!
- faith840 / TripAdvisor
A lovely morning island hopping. We saw many beautiful fish and corals, had a nice lunch and relaxed on a small beach. Overall very good value for your money
- Tonya C / TripAdvisor
We were picked up at 330am from our hotel in Cebu. Took about 2.5 hrs to get to Oslob. Our driver Micko was great. When we go to Oslob, we met our tour guide Saicey who was very attentive to us. We were her only guests. The service was very personalized. The whale shark encounter was cool. Had to wait a bit in the line though...lots of people. The whale sharks are fed by the boat men so they can get really close to you. Bring a go-pro for sure. They served sticky rice and mangos for breakfast. If you didn't care for it, you could order something extra, prices were cheap. The sandbar was pretty. You are there for about one hour and then had lunch after. Then off to Kawasan falls which was about another 1.5 hrs to get to. Once there we met our other guide. The hike to the falls is pretty easy only about 1.5 km, there were some stairs. You can jump off the falls (maybe about 50 feet) if you choose to. Overall, the day was good. We were back at our hotel around 630pm. So expect a looonnng day. But you can nap in between.
- Karissa M / TripAdvisor
My group and I were very satisfied with the Mactan Island Hopping tour. The driver and tour guide, Mr. Joseph is a wonderful man that made us feel safe. The boatmen are all funny and very helpful to my foreign friends. We enjoyed eating the food that consisted of chicken, pork, fish (for our vegetarian friend) and BBQ. Hope to have more vegetables next time. Met some local people in one of the islands. Overall, it was a fun-filled and enjoyable private tour that my friends and I will never forget. Will recommend Cebu Tours to my friends when they go to Cebu.
- Maricris2020 / TripAdvisor

Safe Trip Tours is a tour agency and transport operator accredited by the Department of Tourism who are based in Cebu.
1xbet Mobile Vebsayt Və 1x Gamble Mobil Uygulama Indir 2023Google Android Için 1x Gambling For 1xbet Apk V1 0i IndirinContentBet Kayıt…